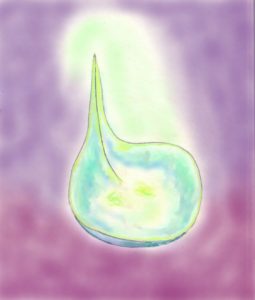 The Jasper Team, also known E-team, works for over 10 years together in schooling traces of inner development and with projects of landscape healing in EU and US. See as well Gaiaheartworkz.
Venus / Kidney process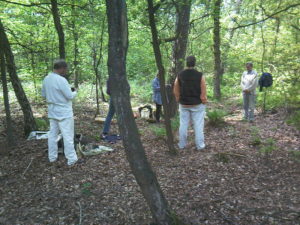 We are a solid group with changing kernel, in which each person has his spacial faculties which he or she applies as well.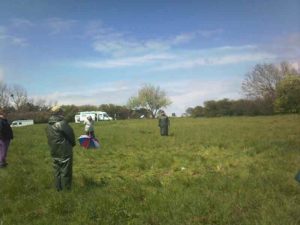 For the moment we have our base in Baarle Nassau, the Netherlands. Here the trainings are given and we cooperate with the Beings of the landscape. For more information click here.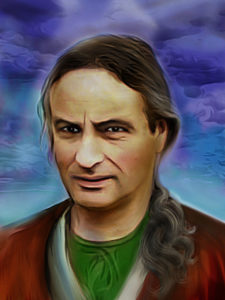 Taker of this initiative Nicolaas M. de Jong (born 1956 at Rotterdam) is astrosopher, writer, sculpture, musical composer, landscape healer and a dynamic-organic constructor (see at vzw. de Wereldwerf and Bartele Kindergartens). During and after his studies in Biology (B.D. 1980) he had some spiritual experiences, og which the most important to him was one of the etheric Christ, working through the clouds. Because of this, he applied to studying life processes in man and nature in the way of goethean science.
Through astrology and anthroposophy he came to an own form of astrosophy, star wisdom, with which he can interpret from a birth horoscope the relations between the human bodies, soul qualities and main traits of his karma. He also destilleer musical laws that make a horoscope te be experienced in sound and rhythm. This gives tools to investigate the inner workings in man and nature, and give an entrance to the Harmony of the Spheres. He calls this astrophony. Through clay modelling he developed methods to bring to the consciousness what lives in men and nature as willing germs. He calls this astrognomy, because it deals with workings of the stars and planets that are actively formative upon the Earth. One of the elaborations to this is landscape healing through the Elemental Beings.
He writes out his findings in music, music theatre plays, in rituals, articles and theoretical books (published at Rune Books), and in a few magasins.
He develops sculptures, sound sculptures and musical instruments on the base of star workings (the Rune–Workshop). He gives schooling educations and courses on the inspirative and intuitive levels niveau. Besides this, he leads music theatre group LaukaR Unja, and sings solo in performances and at wounded landscape spots.
Info +31 – 640 228 769. See as well www.runeworkz.com
Bastiaan Bohlmeijer is curative therapist, alchemist, and a developer of textile and creams on the base of peat. He does homeopathic rubbings of  metals, gemstones and plants in a search for the higher self and to the own destiny. This latter in a treatment (massage) with peat.
He works with the E-team and also as an independent landscape healer. Sings in music theatre group LaukaR Unja.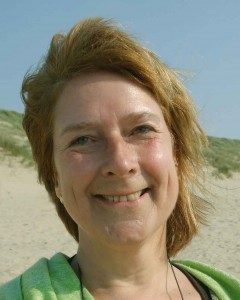 Cisca van der Straaten – Teacher movement for 55+, Cranio-Sacral therapist; teacher and therapist; Voice and Movement Integration; landscape healer.
She combines the inner work with sound and rhythm out of the organ consciousness of Jasper with the Voice and Movement Integration of Patricia Bardi.
Sings, plays the flute and dances in music theatre group LaukaR Unja.
Info: +31 – 626 174 955, www.lastrata.nl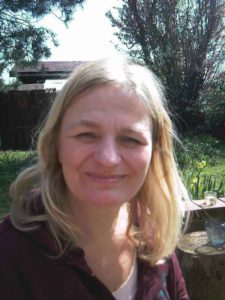 Marion Groenendal is hypnotherapist, teacher Quantum Touch® and landscape healer.
Amongst others she teaches Working with the Inner Life Flows; in it she gives tools out of her mastered disciplines. Like the inner big and small cosmical energy circulations out of Healing Tao, and exercises of self healing from Quantum Touch. There is exercised on oneself and with each other.
Also the basic course Quantum Touch® 1 to learn to handle the self healing capacity, the own healing force. The accessible (Quantum Touch) healing courses can form a bridge to the deeper knowledge that anthroposophy may offer. When people get in contact with their own self healing power, there may arise questions to deeper knowledge.
In her natural healing practice she works with the methods of music and clay modelling of the Jasper School.
She sings and plays in music theatre group LaukaR Unja.
Info: +31 – 622 291 835,  www.healingworkz.nl
P. Steensma  – Personal  and  Business Coach & Consultant, expert in monetary and societal areas. Landscape healer. The core of his approach is to work  from the heart. During 20 years he has schooled himself with Cosmic-Spiritual studies. He has also been working with the schooling methods and insights of Nicolaas for 17 years. The last 15 years he has cooperated in landscape healing work, the further refinement and application of it, which has resulted in the development of his own skills to do so.
Gives lectures on  Goethean Science, landscape work and work in the sublitteral spheres, Money and a "Just Monetary System", the Economy and New Societal Templates.
Publications:                                                                                                                               
* Book on www.justmonetarysystem.com                                                                         
"The Global Abuse of the Creation of Money & Doing it Otherwise"
* Articles on www.gaiaheartworkz.com :
1. Healing Work in the Subterranean Spheres at the Beaches of D-Day: 
2. Healing Work in the Subterranean Spheres on Frankenstein's Castle:                                                       
3. Revelations of the Palmleaves from India for our Time, 2012 and  beyond
Sings, performs and dances in music theatre group LaukaR Unja.
Info: www.gaiaheartworkz.com

For Angelique Steensma, 49, mother of 2 children and gardener as well as teacher and landscape healer, nature is a place of power where she can recharge and come to herself. Work in the garden brings her better in her body and helps her 'grounding'. For many years she is connected to the work of Nicolaas de Jong. The schooling she went through learned her to trust opus her intuition amongst others, and from this she will act. She likes to work with people in the garden to find strength, rest and win trust through the change of seasons, the growth potential and the adaptation capacities of the plant. She often takes part in landscape healing projects out of Jasper, and sings in music theatre group 'LaukaR Unja'. With the initiation of the community around the building Widarhalla she intends to start a garden project with handicapped people.
Info: [email protected]
 Back to the top
___________________________________________
*articles: