Mars / gall bladder process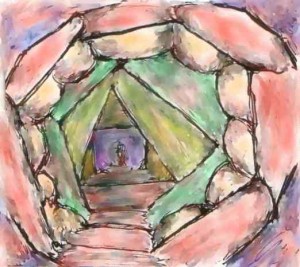 The Jasper School organises courses, educations and landscape healing projects. You can ask for an education to your size and at your place. For participating one of our initiatives, click here.
We organize: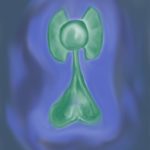 We work via the star constellations around the Flood Eridanus at the consciousness of our hereditary flow all through the physical body and how you can develop yourself from this as an individual.
 In the morning we work at organ processes and petals of the lotus flowers with the help of sound and rhythms, sayings and gestures. We will model out inner gestures. In the afternoon we work on a star constellation. We approach it from the relevant organ, life or soul process, and work with the sounds, rhythms and sun words of the constellation.  We model out the inner perceptions.
Only for advanced practitioners of applied astrosophy.
Time: Saturday from 10 am – 5 pm
Place: Kleiweg 443, 3045 PL Rotterdam (NL)
Costs: € 70, – , tea, coffee, materials included
Dates: February 10th Paradise Bird (Apus), March 10th Cameleon, April 15th Fly, May 6th Sculptor, June 10th Southern Fish
 ________________________________________________
Education Inner Development and Landscape Work Block I
All through the sense impressions we will learn to recognize the path through the organs and life-willing regions and also go it consciously. Next which possibilities for development hide in the lotus flowers and their petals. Besides we learn to work with elemental beings and landscape angels and apply with these landscape healing. Thus we develop gradually the higher qualities of the son of man in us, which means to say the faculties of inspiration and intuition, with and out of the imaginative consciousness.
Time: Saturday and Sunday from 10 a.m.– 5 p.m.; a weekend in the month.
Dates: Block I: 17, 18 February, 17, 18 March, 14, 15 April, 12, 13 May, 15, 16 June, 14, 15 July, 25, 26 Augustus, 15, 16 September.
Blok II from October 2018;
Blok III from July 2019. Dates follow
Place: Kleiweg 443, 3045 PL Rotterdam, NL, EU
Costs:  € 150, – the weekend
___________________________________________
Worskhops Experience the stars and planets through yourself
A musical experience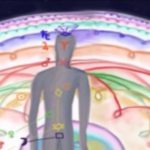 We will experience the forces and workings of stars and planets by waking up your own organs through music and thus find the way to them all through you. On these evenings we make improvised music with different instruments and singing on the base of one of our organs. After this we imagine us a star constellation, like the Great Bear or Orion, and experience it with improvised singing. When the weather is good, we go outside and sing to that constellation, thus opening up your heart. Through this the star angels can show themselves to you.
Knowledge of music planets and stars is not needed. An open mind is.
Place: Kleiweg 443, Rotterdam, NL, EU.
Times: each last Friday evening of the month from 8 – 10.30 p.m. 23-2 Perseus, 23-3 Andromeda, 20-4 Lesser Dog, 25-5 Greater Dog, 21-8 Dove, 26-9 Orion, 30-10 Hare.
Costs: €15 the evening. You can follow each evening separately.
_______________________________________
Weekend courses Working with Elemental Beings and Landscape healing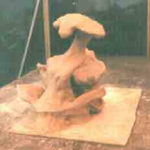 After an introduction in the elements and the beings active in these, we approach each day one element as focus and observe the elemental beings in it. We also observe how these suit in het energetic landscape and cooperate with the landscape angel at the site. Thus we grow in insight of the different groups of elemental beings. We work with improvised common singing, rhythmical sayings, movement and clay modeling. During the week we work towards our own designed rituals.
One weekend each season, Saturday and Sunday from 10 a.m. – 5 p.m. Dates: 7, 8 April, 23, 24 June, 6, 7 October 2018, 19, 20 January 2019
Place: From Kleiweg 443, Rotterdam, NL, EU.
Costs: € 300, -. Sign up via tel. 0031-640228769 or email [email protected]
____________________________________________
Education 'Build your own musical instrument'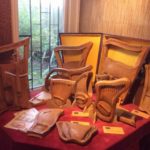 Under the guidance of Nicholas de Jong you can construct your own organic shaped string instrument: after the model of the Rune instruments, in connection to your own horoscope chart. These are based on the shapes of the zodiacal star constellations. Through this arise organic shapes that bring forth specific sound spaces.
Possibilities: lyre, harp, guitar, violin, cello. Other instruments in deliberation.
Materials and tools are present. Wood can be ordered. There will be worked with one or more of the seven wood types that cohere with the planetary qualities: cherry, elm, birch, ash, oak, maple and beech
Experience in wood carving not demanded. Enthusiasm for it though.
Time: every second monday; 2 and 26 February, 12 and 26 March, 9 and 23 April, 7 May 2018.

Place: Kleiweg 443, 3045 PL at Rotterdam, NL, EU.
Costs: Midweek € 250, –  + € 125, – material costs. Mondays € 50 . You can work at home on the instrument. Tools, coffee and tea included.  Bring in your own lunch, we make an organic soup.
_______________________________________________________
Education Music Therapy from the Horoscope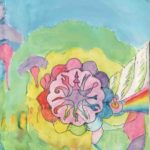 Explanation about the horoscope as an image for the incarnating man in his four bodies. There will be worked with the measure types of the planets, the metres of the life realms and the scales of the planets in the Zodiac. Thus arise musical images of the orn sul processes. We will experience the different parts of the birth horoscope in a playful way and work gradually towards the perception of what all lives in the own soul. These perceptions are modelled out with directed assays. Thus arise tools for self schooling and therapy. This is a good start for the new Bard school. More information click here.
Time: every second Tuesday in the month, from 10 am – 17 pm. Data:  30 September, 14 en 21 Oktober, 11 en 25 November, 9 en 16 December 2017, 20 Januari, 3 en 17 Februari, 3, 17 en 31 Maart, 14 en 28 April, 12 en 26 Mei, 9 en 23 Juni 2018
Place: Kleiweg 443, Rotterdam, NL.
Costs: € 150, – per weekend or € 1150, – for the entire block (8 weekends), ultimately paid 2 weeks before starting. Tea, coffee, materials and biologicals lunch are included. Also the days you do not join, you need to pay.
_________________________________
You can sign up via [email protected] or phone +31-640228769. Payments  can be made to Rune-Werkplaats NL, ING Bank, Nederland with IBAN: NL60 INGB 0009 2765 05. BIC: INGBNL2A.